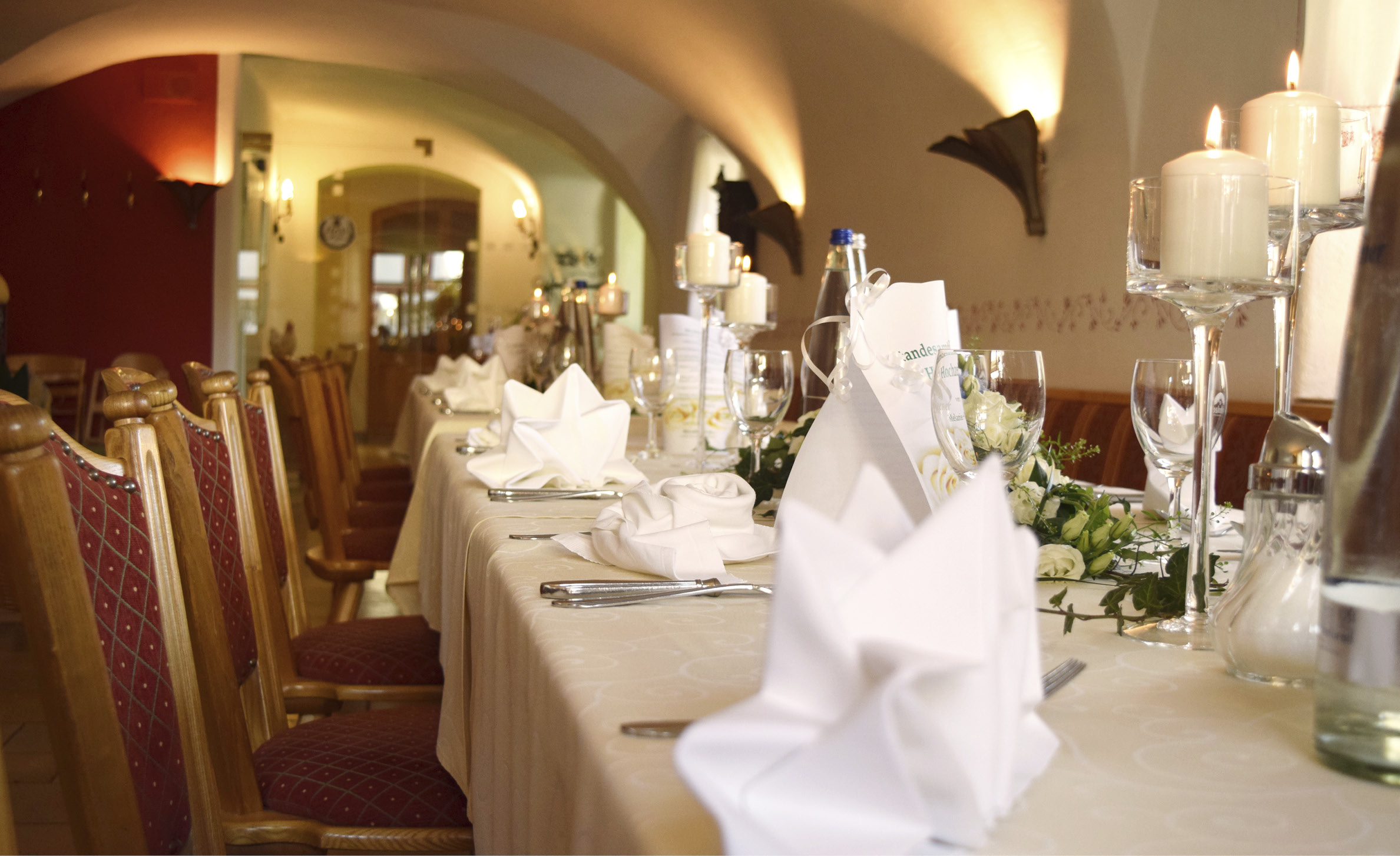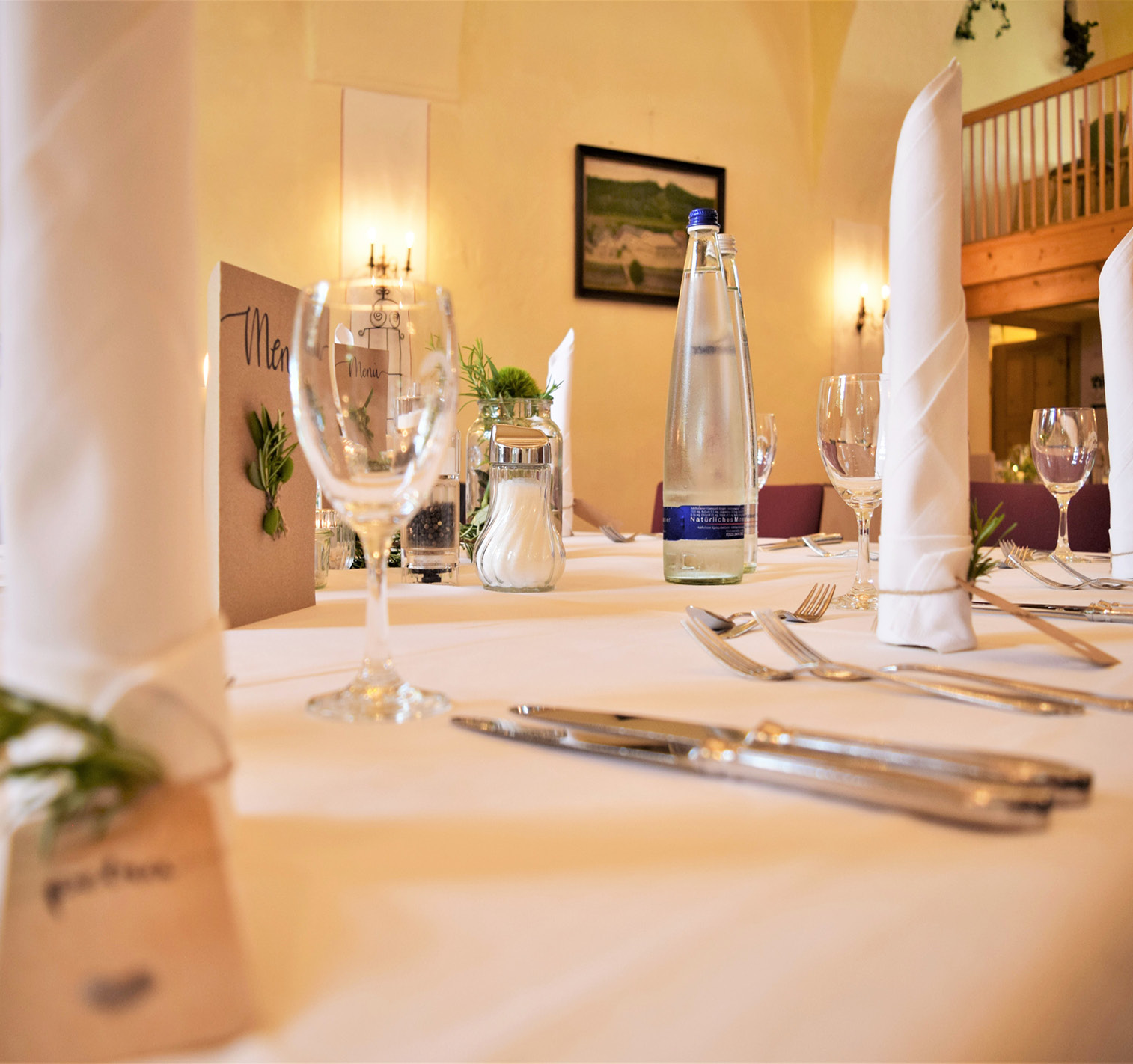 Our "Alte Stube", the "Bräugewölbe", the "Anlauterstube" and the "former brewhouse", in which beer was once brewed, are lovingly furnished in historical walls. When the weather is nice, our traditional beer garden under the large linden tree directly on the Anlauterbach and the natural stone fountain invites you to stop off.
Whether you are an excursionist, holidaymaker or business traveler, whether you are traveling alone or in groups of guests: discover your favorite spot with us and enjoy our regionally Bavarian cuisine. This is something that is very important to head chef Rudolf Schöpfel and his team, because cooking with regional products and therefore the> Bringing the taste of our homeland onto your plate< is always an experience . Enjoy your meal!
For you from our kitchen – from 11.30 a.m. to 9 p.m.
Varied dishes
Fresh from the region
From à la carte dishes to multi-course menus
Special delicacies, depending on the season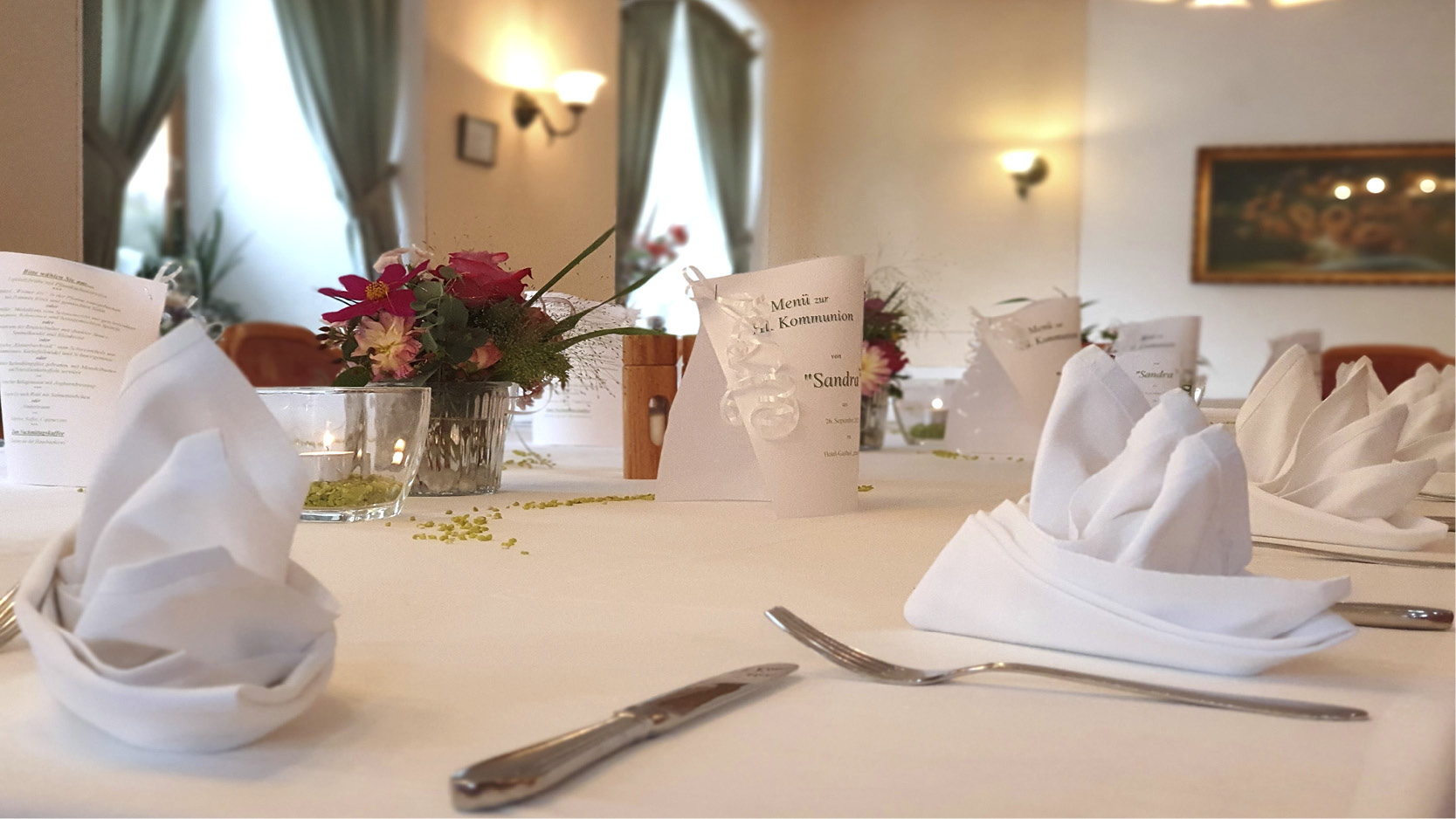 A look at our … ► standard menu
A look at our … ► afternoon menu
Click here for our ► TO-GO menu !
Select your delicacies from this menu, pre-order and pick them up!
By phone at: 08467 8500 or by
WhatsApp at: +49 (0) 171 5707043.
We look forward to your order
Family Schöpfel + employees